Prep time: fifteen minutes | Cooking time: 25 minutes | Servings: 12

Ingredients :
​5 ounces rutabaga
¼ teaspoon cayenne pepper
1 teaspoon salt
½ teaspoon ground black pepper
​8 ounces tomatoes
​1 cup black beans, cooked
1 carrot
2 eggplants
1 teaspoon essential organic olive oil
1 teaspoon oregano
3 cup chicken stock

Directions:  
Peel the rutabagas and dice them. Set pressure cooker to "Sauté" mode. Pour the essential olive oil in the stress cooker. Add the rutabaga and sauté it for 5 minutes. Meanwhile, chop the tomatoes and eggplants. Combine the red pepper cayenne, salt, ground black pepper, and oregano in a very mixing bowl. Peel the carrot and grate it. Combine all the vegetables together and sprinkle them with each of the spice mixture. Mix well and set it in pressure cooker. Add the chicken stock and black beans. Mix well and close pressure cooker lid. Cook at "Sauté" mode for twenty minutes. When the cooking time ends, take away the dish from pressure cooker. Rest briefly and serve.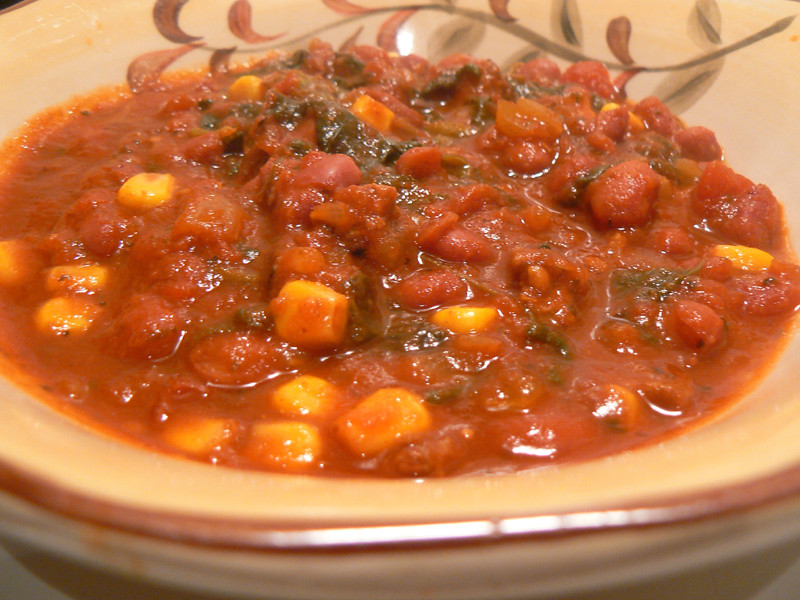 Nutrition: 
calories 94,
fat 1,
fiber 6.4,
carbs 18,
protein 4.9