I have wanted an antique sideboard buffet for years! Unfortunately, they can be hard to find for a decent price. I typically see them, unfinished, going for around $500. That was way out of my price range, since I knew I would be repainting it.
I was fortunate to find this beauty on the fB Marketplace, for $250! I wasn't about to let that one slip through my fingers! It definitely took some work; but in the end, she turned out exactly how I imagined!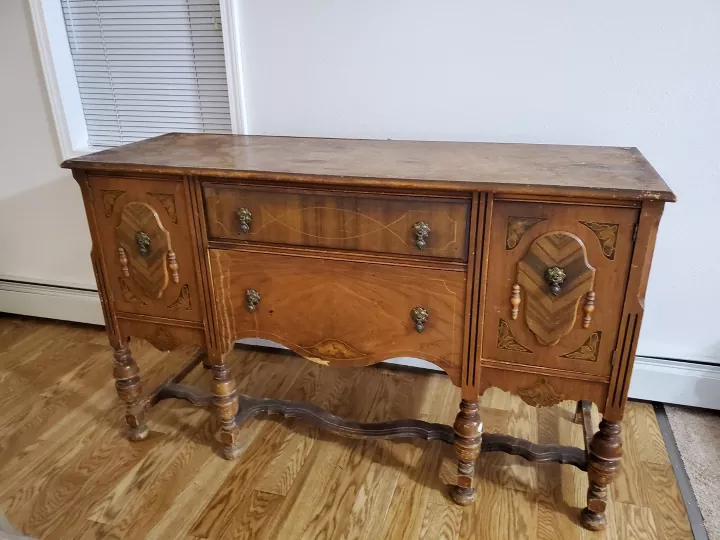 The orginal pieceThis is what she looked like when I picked her up. For the most part, she was in good condition; but had some broken veneer on the top. Veneer can be a nightmare, if not in good condition. I have never really had to deal with veneer in poor condition before, so this was a learning experience for me!
For Keep Reading Please Head On Over To Next Page Or Open button (>)

and don't forget to SHARE with your Facebook friends