I painted my daughters bathroom vanity in a beautiful Deep Turquoise.
I did clean off the vanity but didn't sand back the existing finish as it was pretty dull & dry. It took barely any paint, which means the coverage is outstanding. I added some bin pulls & a floral knob & called it done!!
Now to shop for the perfect shower curtain & rug.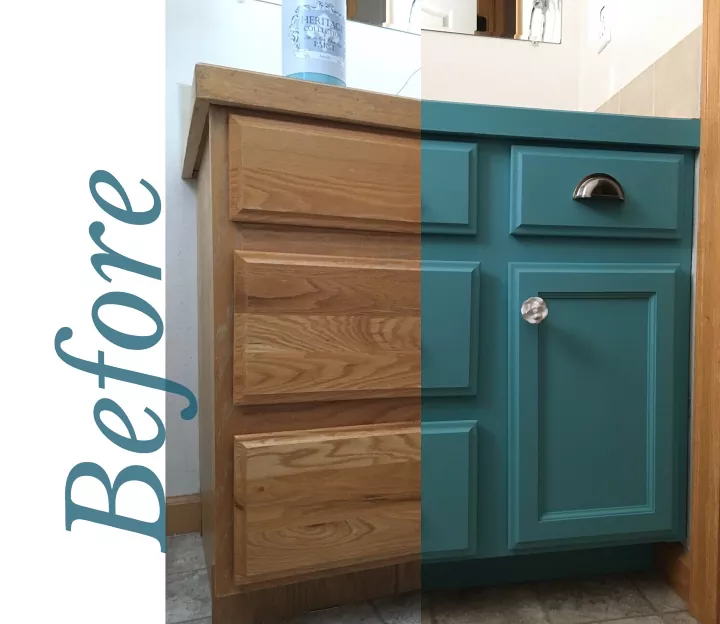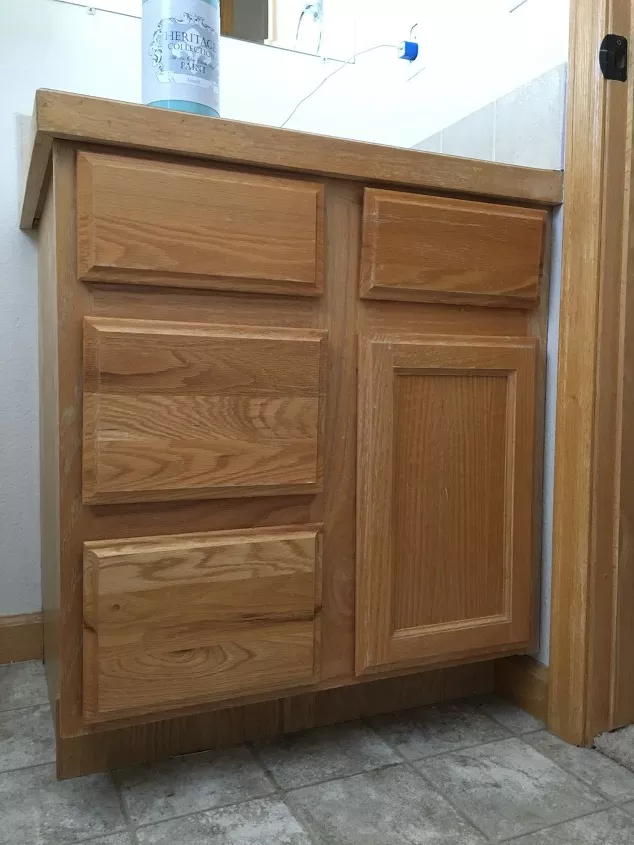 Before! The builder grade oak cabinet is extremely dry and nearly no finish left. I cleaned with D-Natured Alcohol & H2O.
My daughter chose the color Amalfi.
My pup, Mr Winston Churchill loves to watch me paint.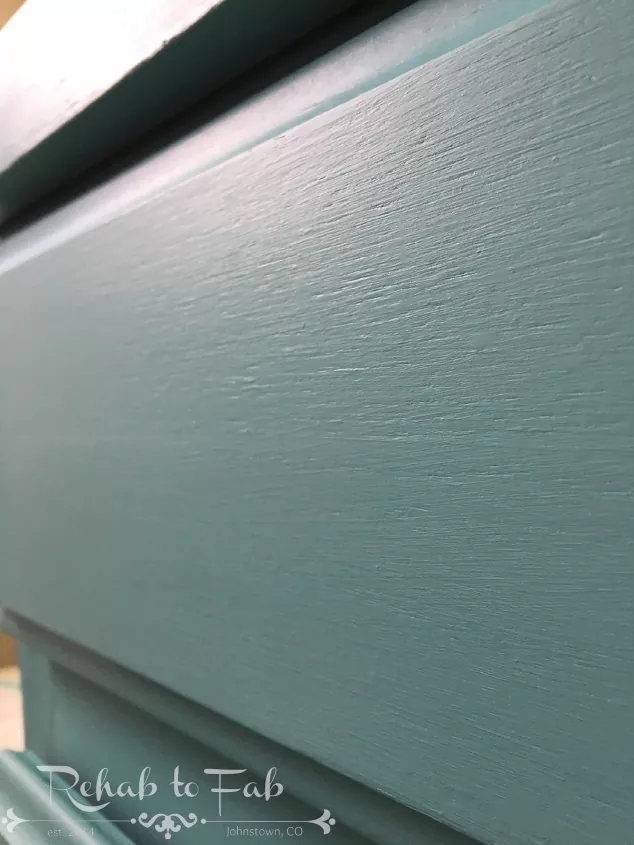 The Paint has a built in bonding primer & top coat. Its also self leveling. So no reason for sanding between coats. It looks like its been sprayed.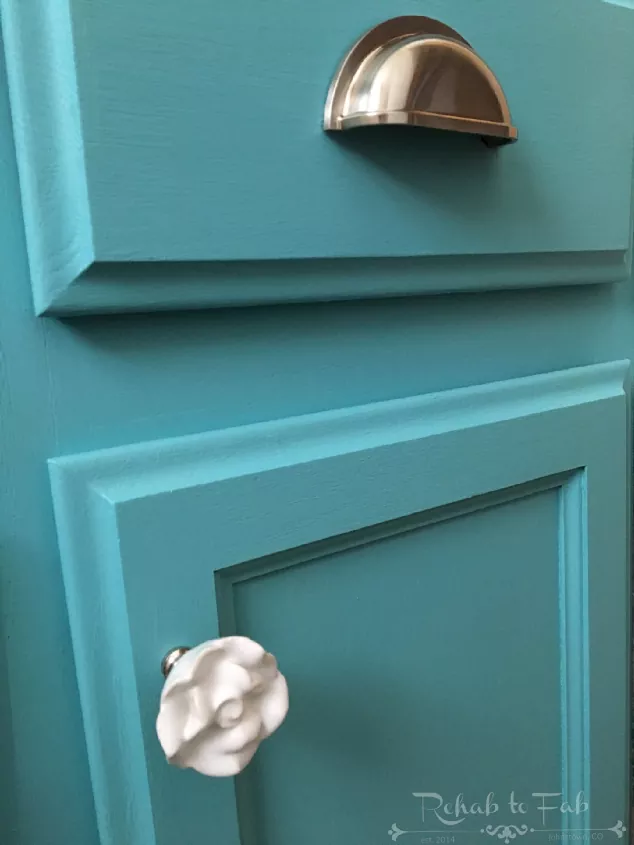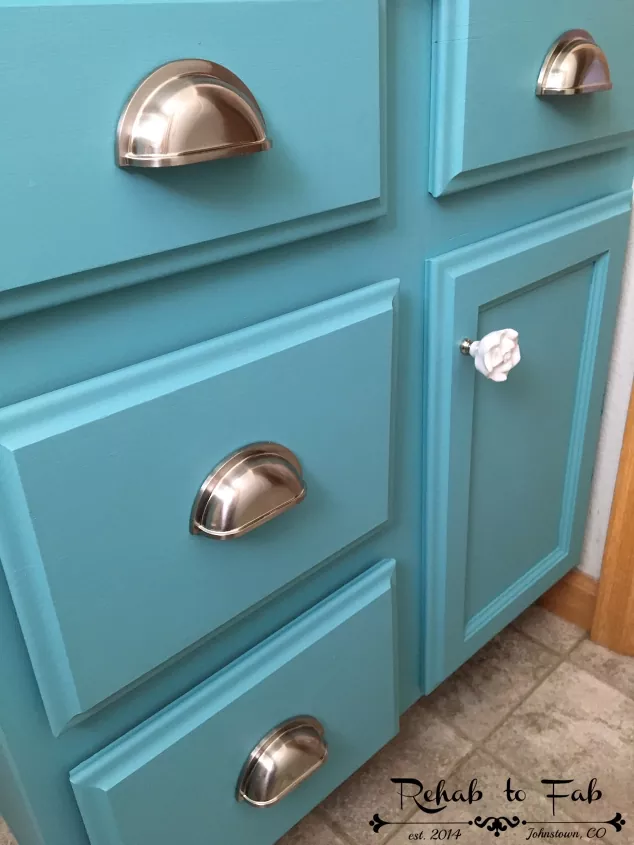 I chose Bin Pulls & One floral glass knobs for the jewels.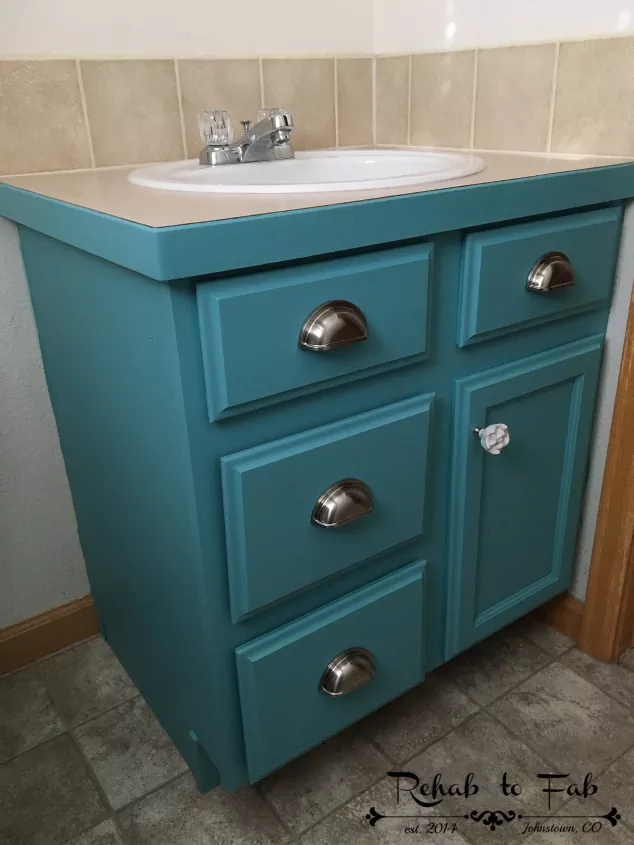 Gorgeous color!
This is all I used out of the quart size paint.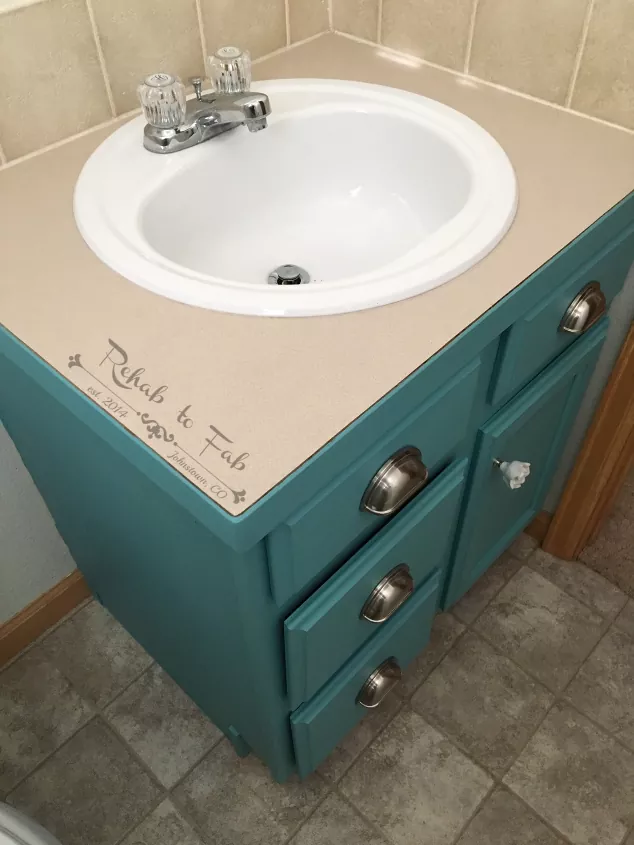 Miss Lily loves her new pop of color in her bathroom.