Hi, I'm Rhonda, and today I'm going to show you a super cool trick that I found to update your golden oak or honey oak cabinets without painting! I know you've all got 'em. These dated oak cabinets that were very popular in the 80's and 90's but today…not so much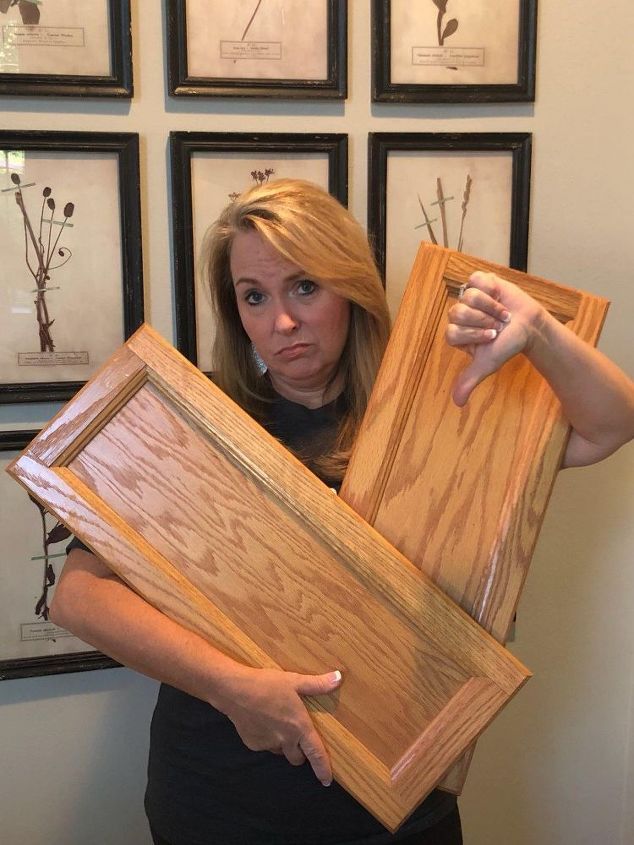 The technique I'm going to show you today is called toning and it doesn't require any stripping or painting! Toning changes the tone of your cabinets by applying a coat of stain mix over your existing cabinets. It'll bring out the natural grain of the wood while beautifully darkening the color of your cabinets.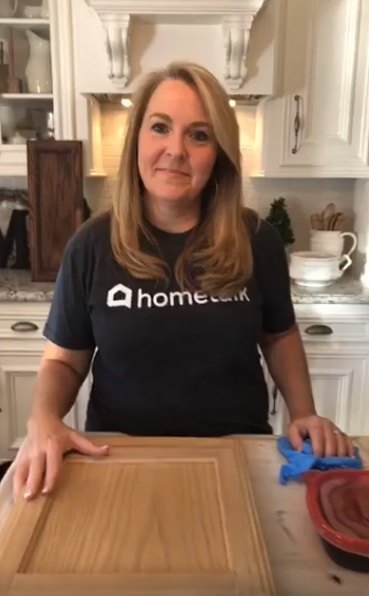 I am going to show you this technique on a lighter pickled oak cabinet. You might have these in darker or lighter tones, but I'm sure you recognize these cabinets in some form or another. And…it's time for these guys to go!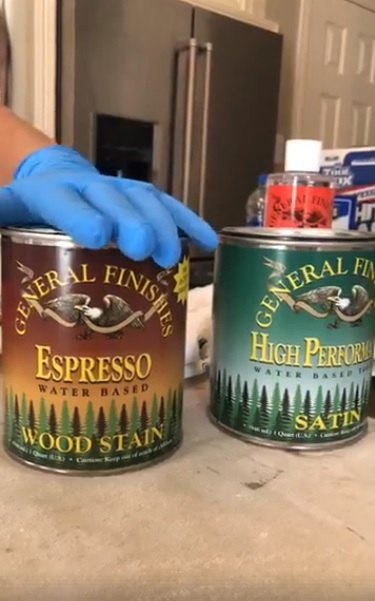 Today I'm using General Finishes water based wood stain in Espresso, and the General Finishes High Performance water based top coat. Espresso is a dark color that I love and is very popular right now, but if you'd like to go lighter, the General Finishes stains come in lots of colors.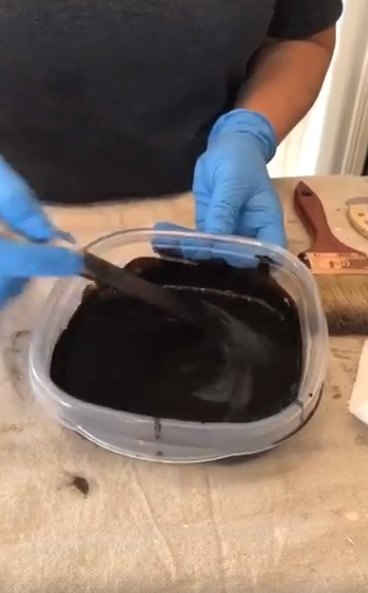 Mix 1 part stain to 1 part top coat (in a 1:1 ratio). I like to mix well in these disposable plastic containers with lids, because the mixture stays a long time if you keep it sealed tightly.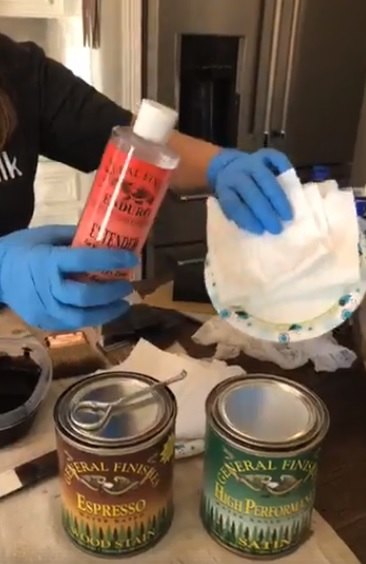 I also like to add some paint extender which will delay the drying time of your stain, giving you more time to play with the stain once it goes on, to get the color you want. Add a squirt of extender directly into the stain/topcoat mixture, and mix well.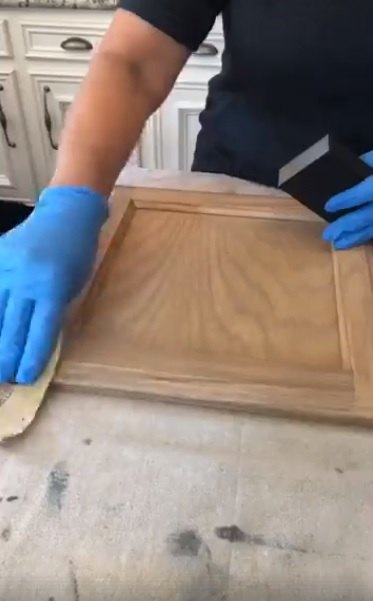 Before you start staining, you'll want to lightly sand down the surface of your cabinets, just to rough up the edges a bit so that the stain really gets into the wood. You don't need to do any heavy duty sanding. I used an 80 grit paper with a medium grit sanding block. When that was nicely sanded, I went over it with a 220 sandpaper as well. When the sanding is done, wipe down well with a cheese cloth to get rid of any residue.
Click 'Next Page (>)' to keep reading and don't forget to SHARE with your Facebook friends