I've wanted a beautiful flower since we bought the house 5 years ago. Season after season I pulled miles of the invasive vines. I raked. I Preened. I mulched. I spend hundreds of dollars on flowers only to have them choked out by weeds the very next week. This year, I vowed to build the flower bed I wanted and banish those weeds. Here's how we did it.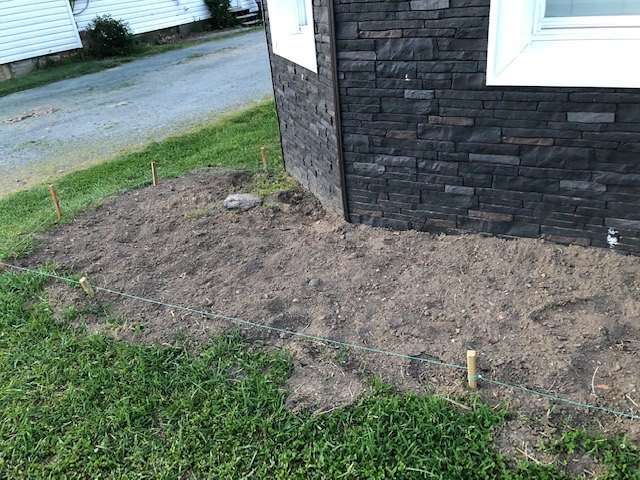 We started by prepping the oil.
My husband used a gas powered tiller and tilled deep into the soil on both side of the walk way. He made several passes ripping through as much of the roots and vines as possible. Next we hand raked removing the the shredded vines, rocks and debris.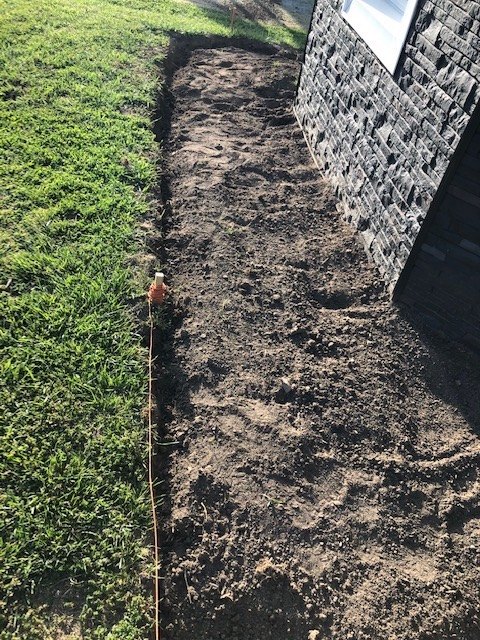 Creating the outline and killing the weeds.We used stakes and string to create the outlines we wanted. Then we used a turf edger to trench along the string lines. We then raked again and treated the tilled beds with Preen Weed Preventer. Follow the package directions. We waited a week and then treated the beds again.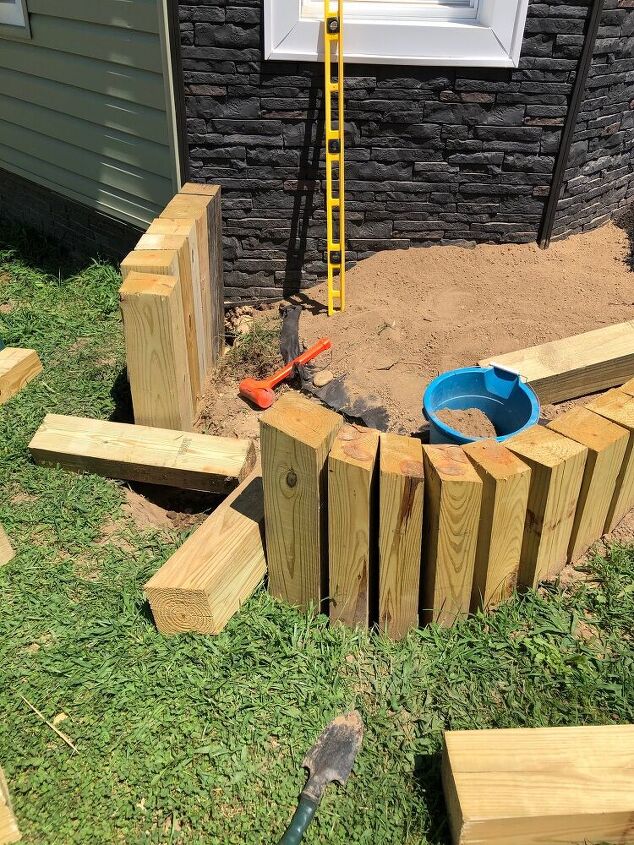 Building our edging.
As I said, I wanted something that no one else on the block had. I got the inspiration for this on Pinterest. I used 6×6 pressure treated lumber and 4×6 to create the curve. We used a chain saw to cut them. We learned the hard way. Save yourself the time and effort and go with the chain saw! The entire right side garden is one height. We cut those at 16″ lengths. The left side begins at 16″ for the straight-a-way. At the curve we began cutting them longer incrementally about a half inch at a time. As you can see, we started cutting at an angle starting at the curved incline. I felt this gave it a smoother upward transition.
For Keep Reading Please Head On Over To Next Page Or Open button (>) and

don't forget to SHARE with your Facebook friends