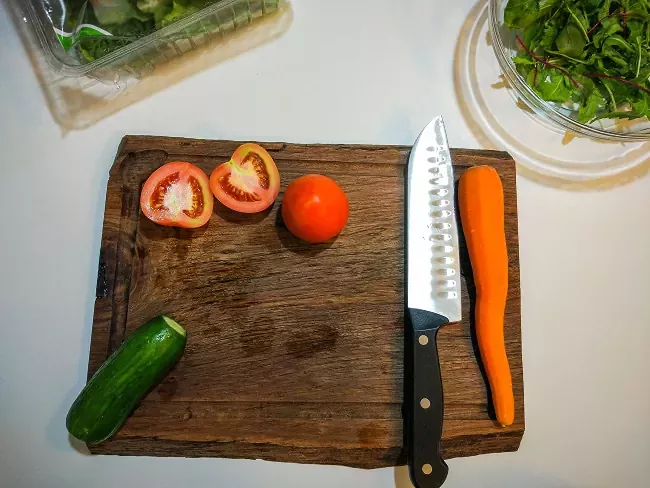 It may just look like a slab of decorative wood on your countertop, but cutting boards are actually quite complex. They often aren't listed somewhere between the Instant Pot, KitchenAid mixer, or Keurig when it comes to our favorite products, but the truth? Your cutting board is one of the most important gadgets in your kitchen.
Wood cutting boards are not only great kitchen accents, but they're also designed to perform hand-in-hand with sharp cutlery every time you need to chop, slice, or julienne — all while being battered with stains from your grocery haul. Tough stuff! A quality wood cutting board isn't cheap either, which is why it's so important to take care of the one you have.
To help, we've put together a list of things you should be doing to clean, wash, and disinfect your wood cutting boards below.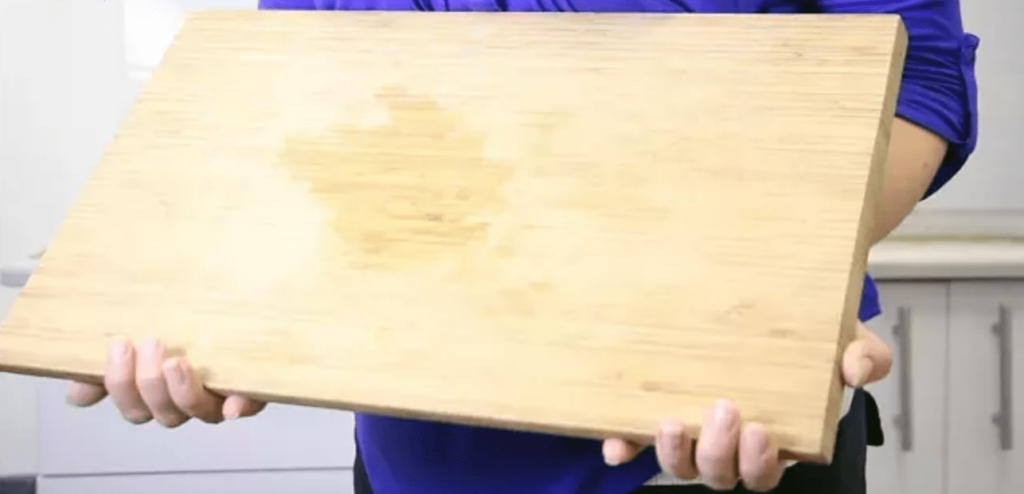 person holding wood cutting board with stain
Photo via Shawna Bailey
Can You Put a Wood Cutting Board in the Dishwasher?
The simple answer is no, you shouldn't be putting your cutting boards in the dishwasher, wood or not.
The prolonged exposure to heat and water in the dishwasher can warp your cutting board, whether it's made of plastic, wood, or something else. For wood specifically, the heat can dry it out to the point where it cracks or splits — yikes. There are more effective ways to clean up your cutting board, too, which we'll get into below, but if you really don't have time to scrub, look for a "dishwasher safe" label on the product if it's made of plastic. Still, the bottom line for wood cutting boards: hand wash them.
Please Head On Over To Next Page Or Open button and don't forget to SHARE with your Facebook friends