Homemade Fabric Softener? Why not! I started making my own
DIY Laundry Soap, click here for recipe.
about five years ago and I haven't looked back since then. Making your own laundry supplies is so much cheaper than the store bought variety. For instance, I made this big batch of softener for less than $3. You can't go wrong there!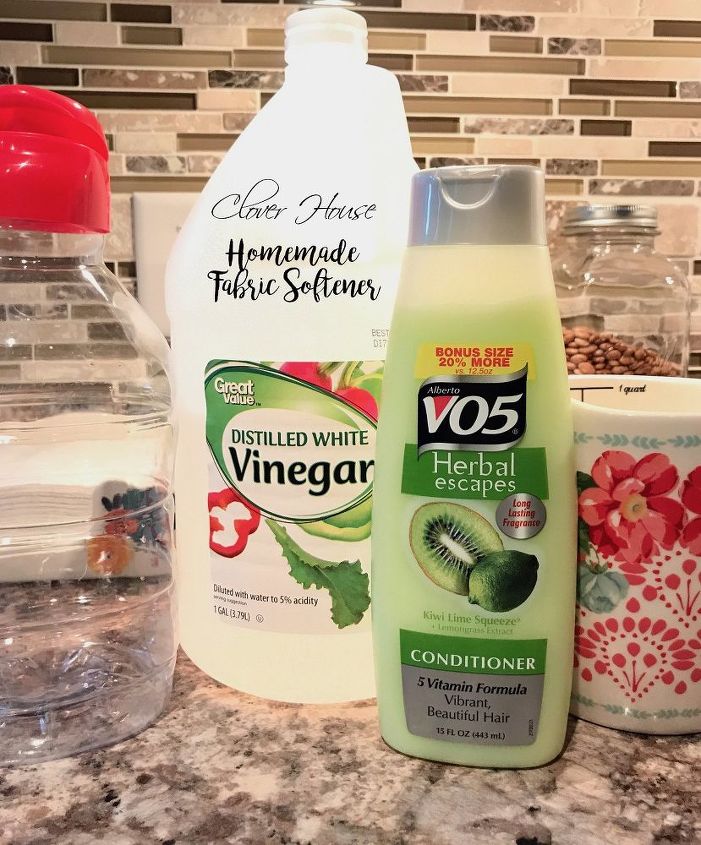 The way to easily dispense your softener is to save, rinse and use your giant creamer jug, that's what I do .  You will only need three (3) ingredients to make your own fabric softener and you probably already have two of them in your home right now.
NOTE: Please visit our blog for the exact recipe, the link is below, scroll down until you find the "GO" button, then click it. It will take you straight to the recipe!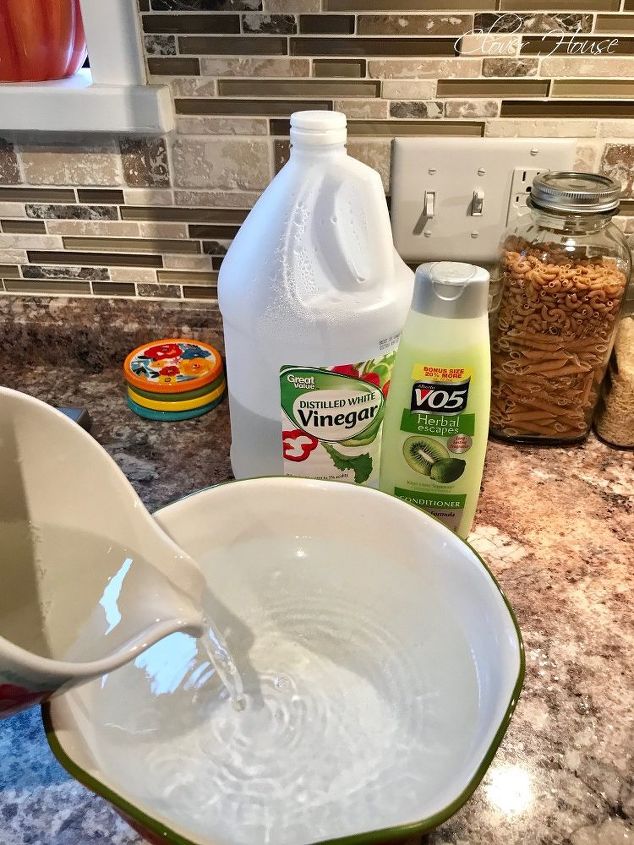 Mix your water and conditioner together first.  I used a "big" bowl and added my water first.
For Keep Reading Please Head On Over To Next Page Or Open button (>) and don't forget to SHARE with your Facebook friends