Gardens! Love them and it's my hope to have a beautiful one someday. Plus, I like to work with trash. And I like to work with glass. So – this project is a combination of all my likes. I hope you do like it as well.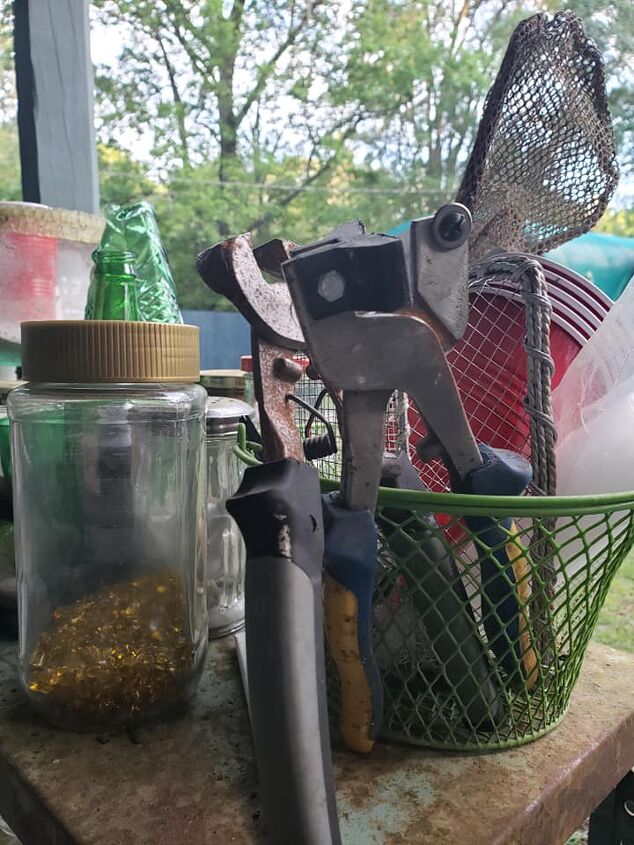 My tools, waiting for the next glass project.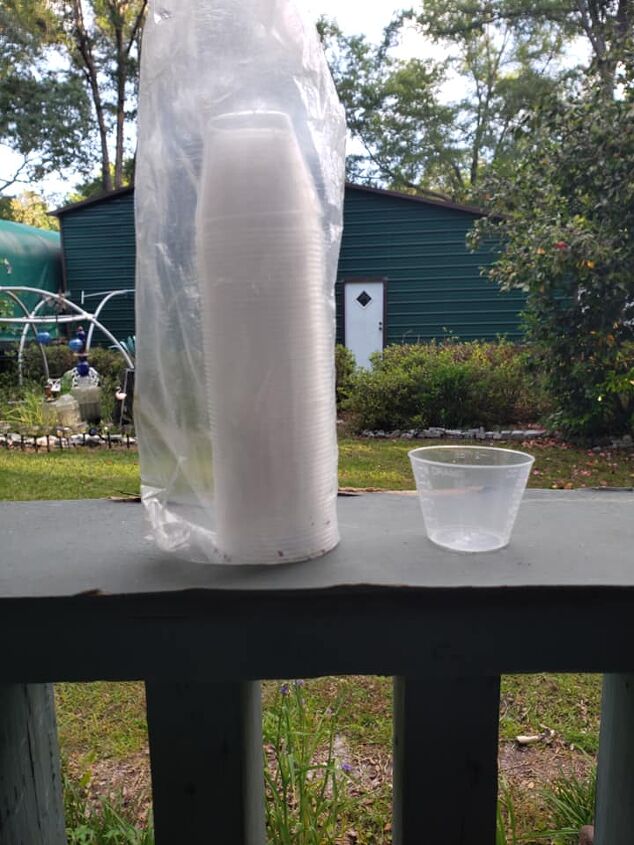 These medicine cups are the best buy I ever made. I mix one cup of catalyst with one cup of hardener into a red dixie cup and dribble that over my day's work to fix it in place.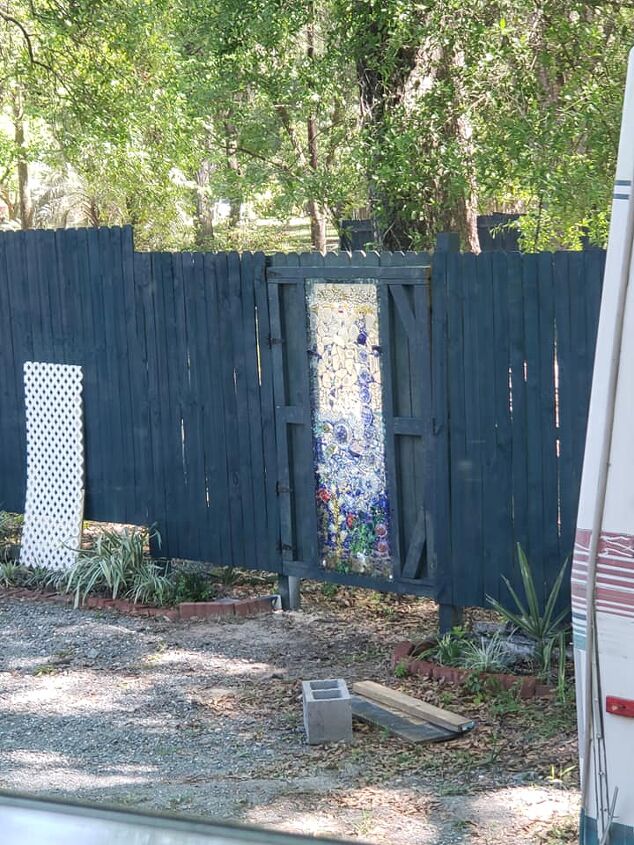 This is my gate, ready for hinges and hardware. And I'll describe the process now. Dumb me. I did not take early pictures. Hopefully you will be able to get the idea from the almost done pics I did manage to take.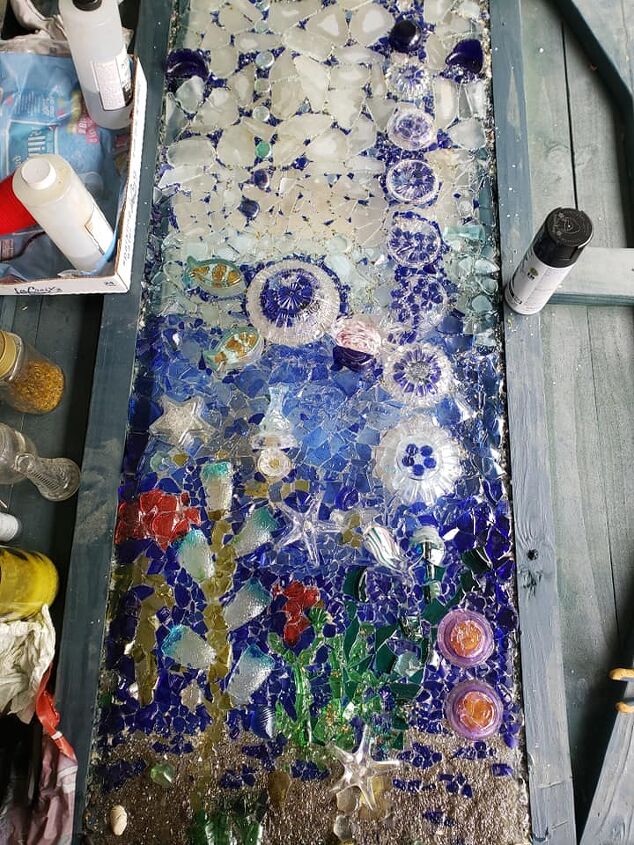 As you can see, I hope, I started with a large scrap piece of tempered glass. And I had many glass items from thrift stores of varying colors which I laid out in my design. The goal was an underwater scene.
The process is quite simple after getting the arrangement decided – place the pieces on top of the tempered glass.
Mix up a two part epoxy (pictured top left) and dribble over each day's work to fix it in place.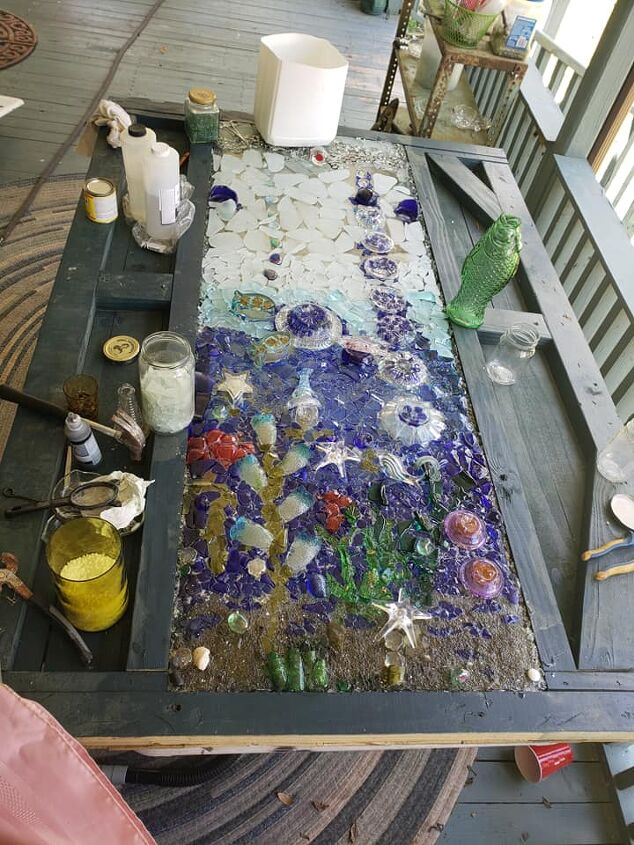 The epoxy mixture I used here, I purchased online. I'll include a link below if possible. https://www.stonecoatcountertops.com/art-epoxy-page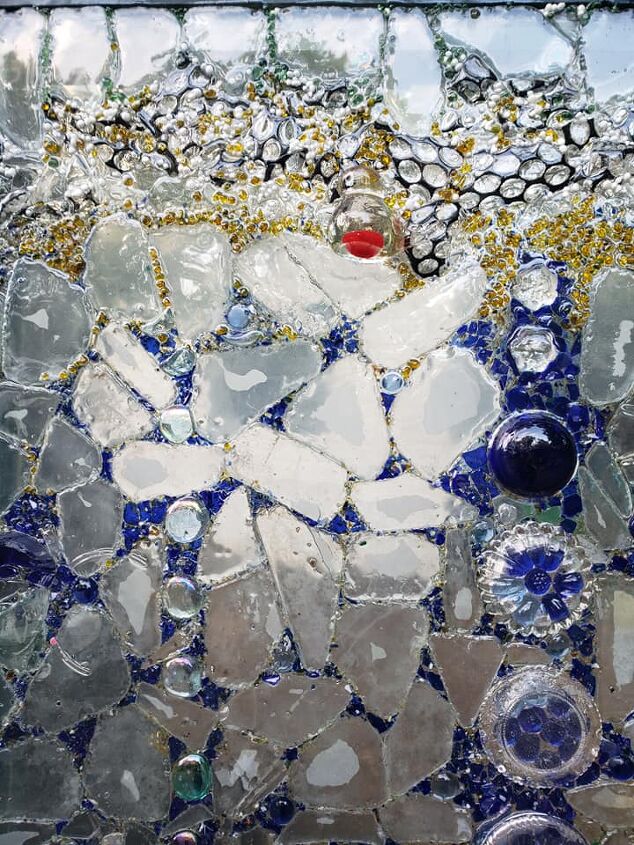 Close up photos show the broken and scrap pieces of glass as they are arranged.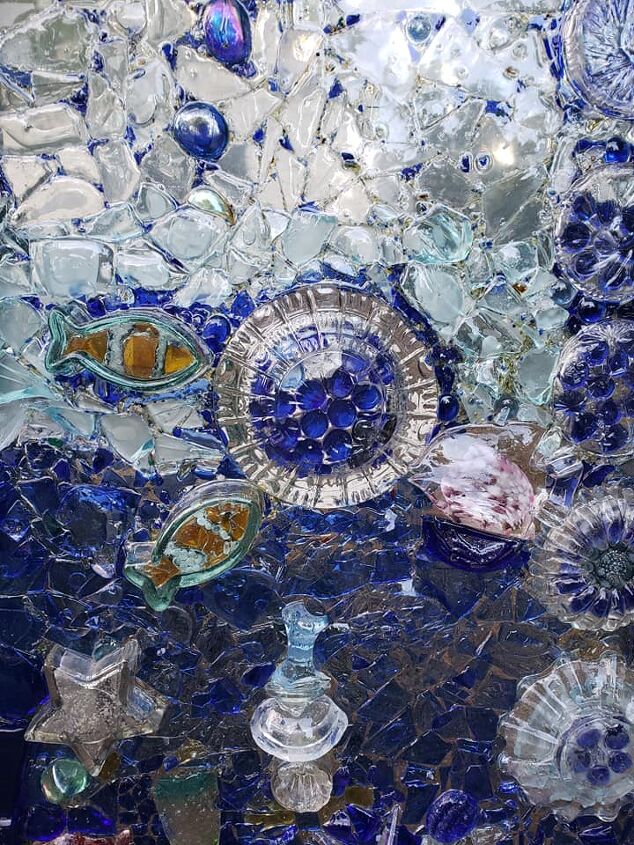 Fishies! Unfortunately, they do not show up as I had hoped in the final piece. But if you get close you can still see them.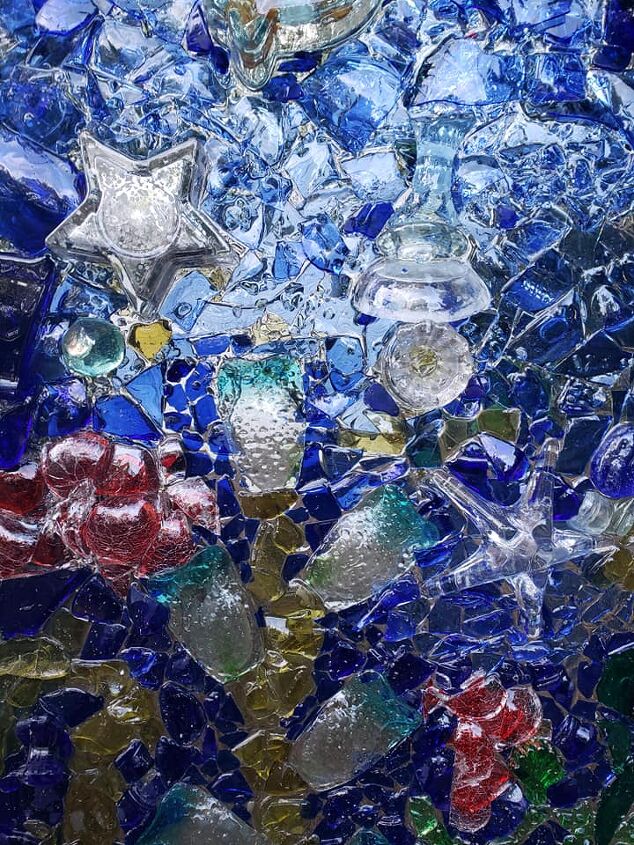 These are corals and seaweeds. ( Really! that's what they are supposed to be anyway )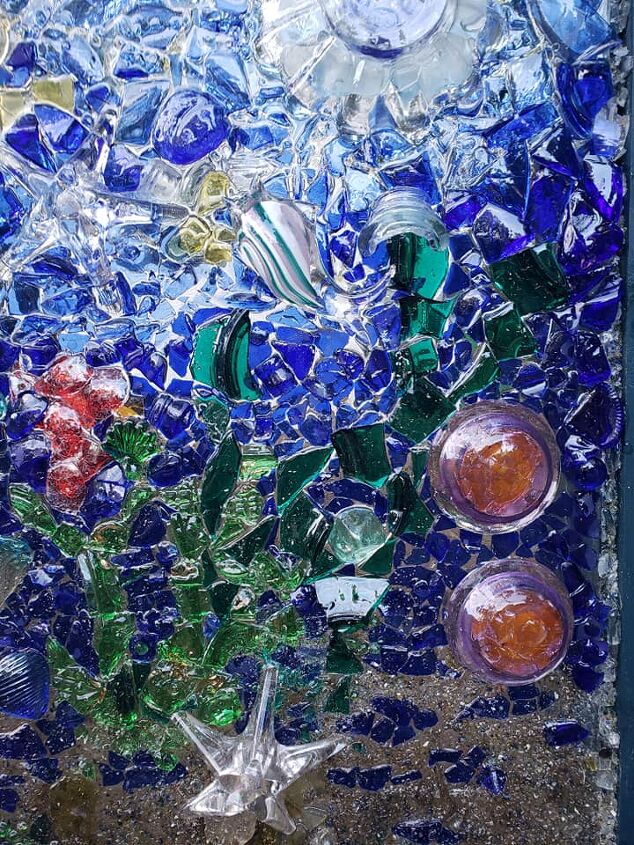 That darkest green was an old ash tray. One neat aspect of coating with epoxy is the sharp edges of the broken glass are covered by a plastic coating.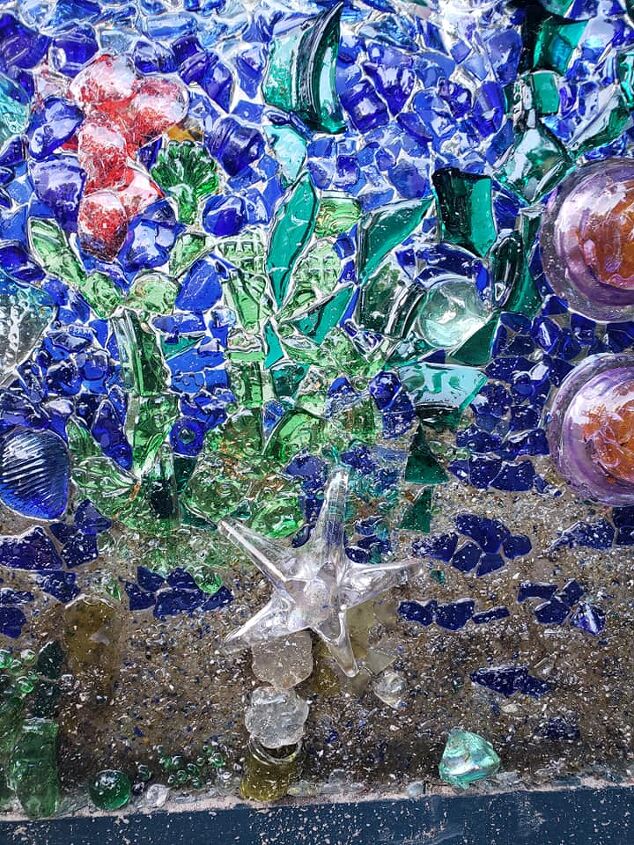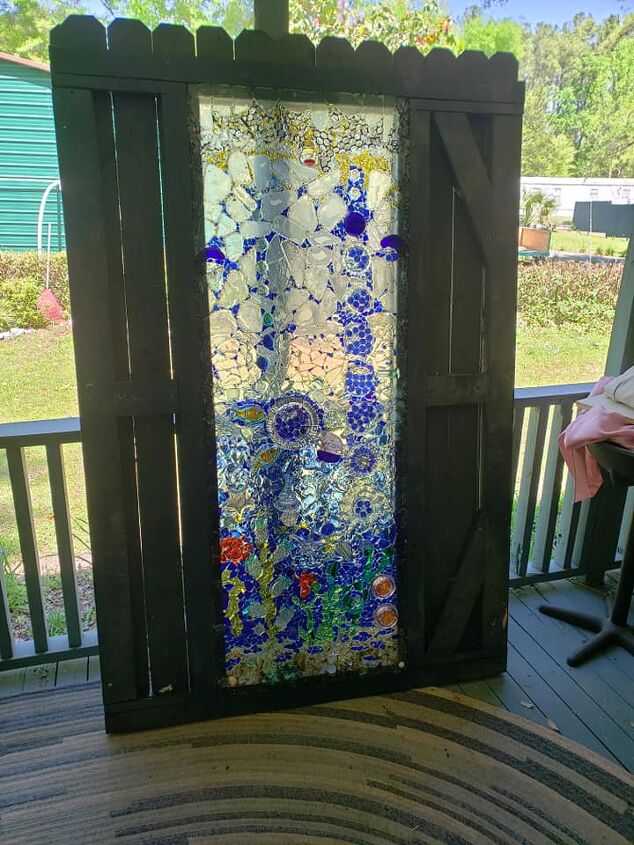 Here is the finished gate ready to be hung. HEAVY. it is very heavy. But we planned for the weight in the initial fence project so hopefully it will be fine.
NOTE this project was done in 2020, three years ago as I write this. The first year we had a beautiful gate but when summer came and the wood swelled it would no longer open. I ended up replacing this very heavy piece with a lighter palmetto epoxy flow painting instead. My fishy glass piece is now framed with metal and will serve as a point of interest in my she-shed porch.
See the next pic please. Thanks for your interest!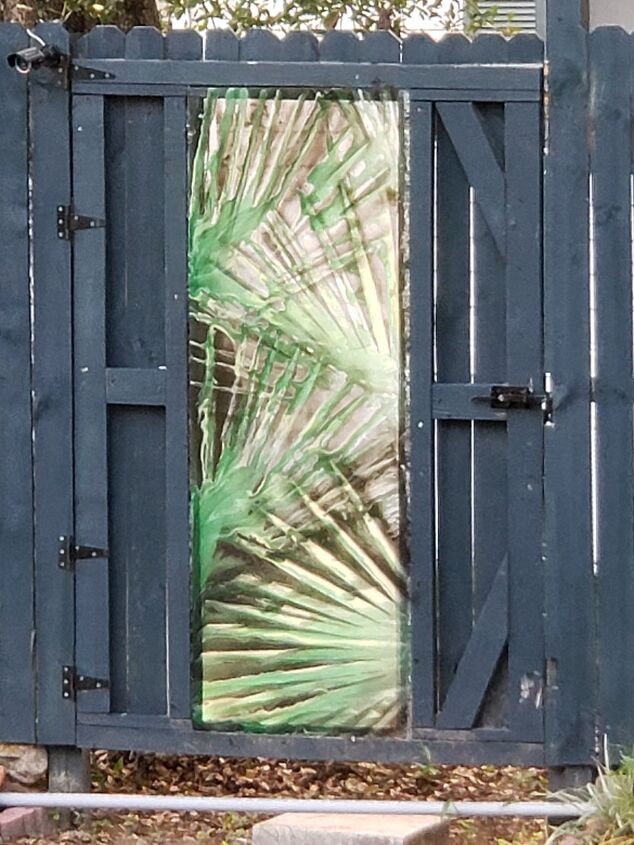 Enjoyed the project?